REMINDER - Sewing Workshop Coming Soon!
There is still one week left to get tickets for the Sewing Workshop!
The Education Committee greatly appreciates the support of our membership. No one is being paid to host or put on this event; all of our time is donated. Our committee will use ALL proceeds from this event for the Local 1700 Scholarship Fund.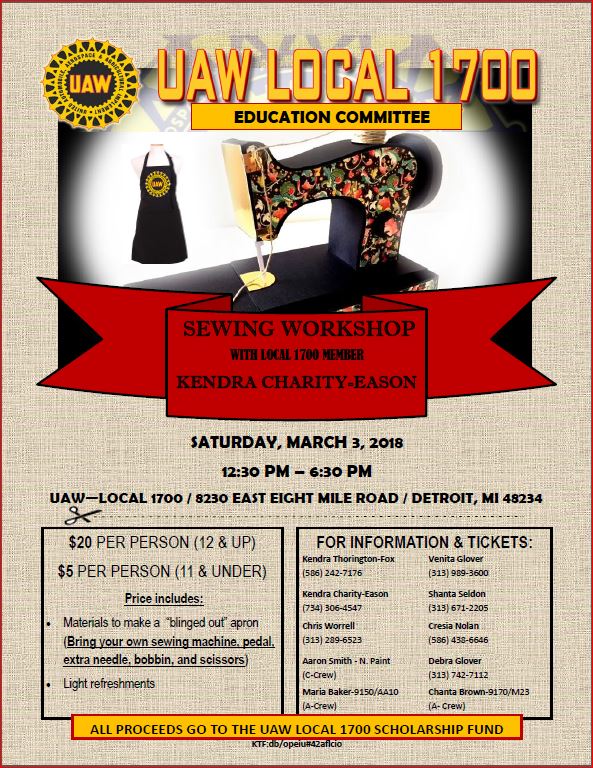 Download:

SEWING CLASS 2018 Feb 13.pdf